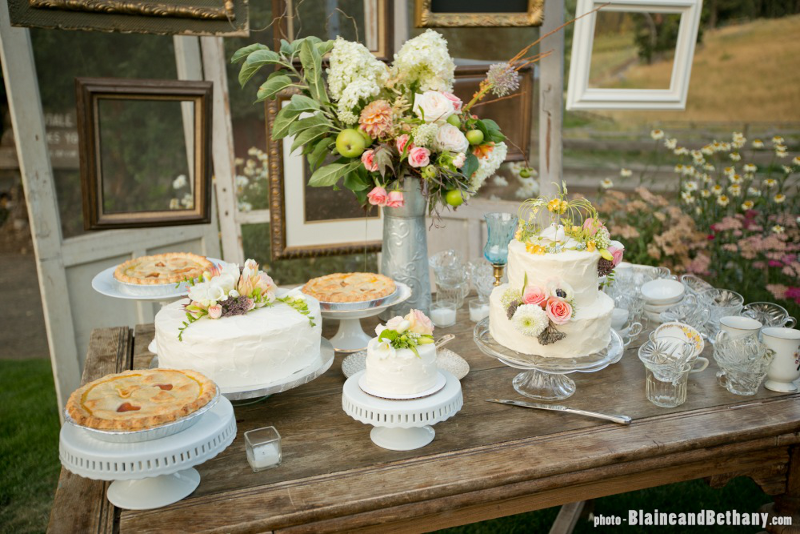 The wedding cake is the centerpiece of the wedding reception, reflecting the style and taste of the bride and groom as well as providing delicious enjoyment for their guests.
At Fleur Cakes the highest priority is placed on presenting a cake that is memorable, not only for its beauty but also for its delectable taste. Every guest will want to indulge in flavorful handmade cake unlike any other wedding cake they've tasted.
For the bridal couple that wants to offer their guests dessert choices beyond the traditional wedding cake, Fleur Cakes also offers prize-winning, hand-made pies as well as a wide selection of custom made desserts. Please browse the website for a glimpse of some of the options that are offered.
Contact Fleur Cakes for more information on customizing other desserts for your event.
Like Fleur Cakes on Facebook and follow the lastest updates!